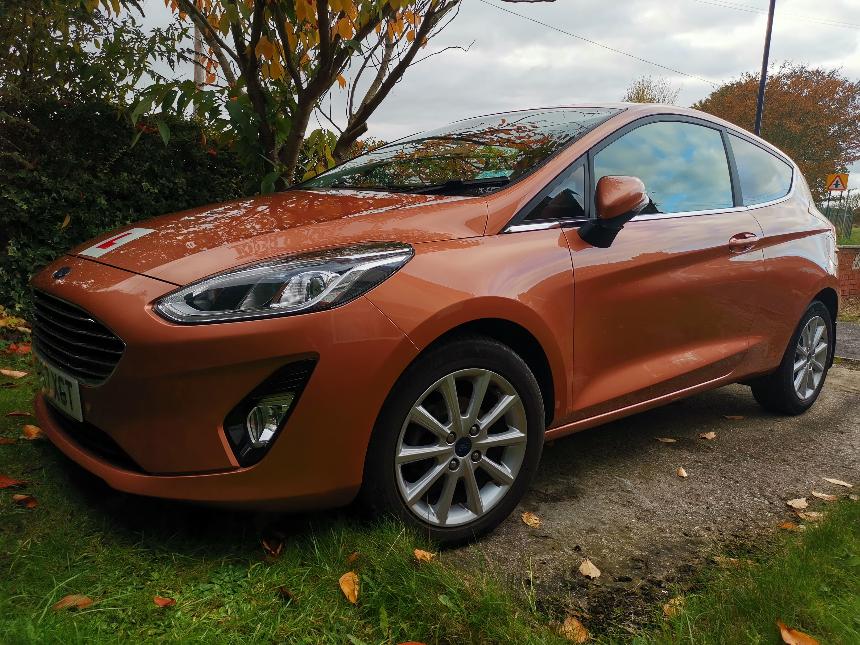 OUR CAR
The car you will be driving is a new 2018 Ford Fiesta Titanium, This easy to drive car comes with many extras and is full of safety features to make your learning experience as safe and enjoyable as possible, These include :
Climate control to keep you cool on those hot summer days,
Dual controls for added safety,
ABS, ( Anti lock braking system)
ESP, (Electronic Stability Programme)
Power assisted steering,
Six Front and side airbags,
and lots more!
This is an easy car to drive, all of the controls are light and easy to reach, the seating possition is full ajustable for both hight and reach so people of all sizes will have no problem.
All round vision is also good so reversing manouvers will not be a problem, infact most people who pass their test in this car say they would like to own one for their first car.
Prices and special offers
From December 2021

Our standard lesson price is £25 per hour

Discounts for block booking and special offers may be available please contact for details
Pass Plus from £140
Motorway lessons from £27
Advanced driving lessons from £28 per hour.
(Lessons outside our normal working area may be charged at a higher rate)
Special offers and discounts may be available, phone for details.
Driving lessons in Hetton le Hole, Driving lessons in Houghton le Spring, Driving lessons in Sunderland, Driving lessons in Durham, Driving lessons in Pittington, Driving lessons in Washington, Driving lessons in Seaham/Murton, Driving lessons in Easington, Driving lessons in most surrounding areas...