Classic School of Motoring was formed in 1993 by it's current owner Chris Nicholson a highly experienced driving instructor and an active member of RoSPA (tutor) and the IAM (trainer), he also holds certificates in Advanced driving, Skid control, Defensive driving and high speed car control and a proud winner of a National Training Award in 1994.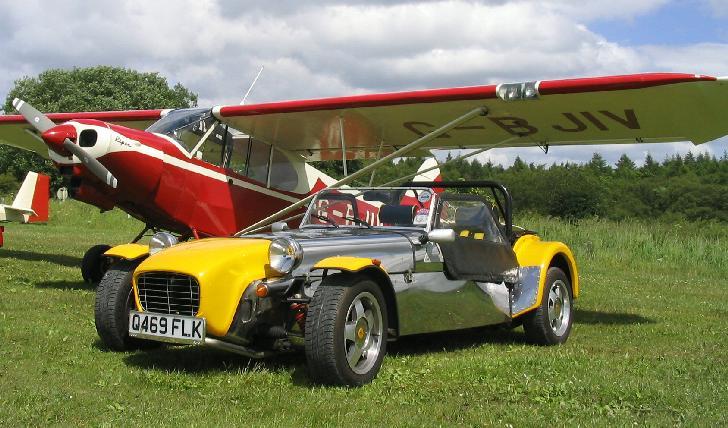 Beyond The Test
We also offer a range of lessons and courses to help develop your skills one you have passed the basic L test,
Pass Plus
This is a course of at least 6 hours that can be taken after you pass your practical test, It involves different driving situations such as Motorways, Country roads, Night driving and Adverse weather conditions, it can also lead to a reduction in your first years insurance.
Advanced Driving
If you want to develop your driving skills this is the way to go, a full range of options are available, from refresher courses if you have not driven for a while to training for your advanced driving test and all of the benefits it can bring along.
Driving Lessons, Advanced Driving, Pass Plus, Motorway Training, Refresher Lessons, Parking, Taxi Training and much more!
Learning to Drive
Learning to drive is a multi-step process. Here are the things you need to do in order to obtain your licence:
Pass your eye test
Get your provisional licence
Take driving lessons
Pass the Theory/Hazard preception Test
Pass the Practical Test
Driving Lessons
The Driving Standards agency strongly recommends that you take lessons from an Approved Driving Instructor like us. We offer a safe and patient atomosphere for you to learn.
Everyone learns at a different pace, so we tailor our lessons to meet your needs. The DSA estimates it takes about 40 hours of lessons and 25 hours of additional practice to pass the practical test, you may take more or less but we will only expect you to learn at a speed that you feel comfortable with and only take the test when you are ready.
We don't make false promises and give you un realistic targets, driving is a life time skill and you will be given the best training with a highly expereienced instructor to get you safely onto the road.
We only use fully qualified instructors!
We know what it takes to pass the Test and become a confident safe driver.
Are you struggling with your Theory test ?
We now offer private tuition on a one on one basis, we can even come to your home, please contact us for details.
BOOK NOW AND GET DRIVING!